All this exploration, but where will you sleep? Adventure comes in many forms, some of the greatest moments of your gap year will take place surrounding your tent, others, in the highest form of luxury. Don't worry, we have got you sorted. Let's explore Culsans accommodation.
The Nairobi Guest House
You wanted a gap year experience, you got it! You will start your Culsans tour of Kenya staying in a comfortable dorm in a Nairobi Guesthouse.
This is everything you want from your initiation into gap travel. You will have the chance to get to know your group, to cross paths with other travellers your age. We are easing you into authentic Africa here!
If I were to describe my initial thoughts on the house it would be "relaxed, approachable, friendly and authentic." Really, it is so much more. You'll like it here, you will be comfortable. Everyone has a comfortable bed, with pillows, surrounded by mosquito nets and shared bathrooms. The great news is, there is an affordable bar on site.
We stay at this location because it is not far from town, it is safe and has 24-hour security. The location means we can do all of the activities we want in that area. It is run by friendly local Kenyans, and their dogs who you will get to know quickly, I'm sure. This place has a homely feel, it's social, and it gives you an authentic insight to the area. It's the best place to start our adventure.
Length of Stay: 2 nights
Amenities: A bar, beds, sheets, pillows, duvets, hot water, towels, electricity, shared bathrooms, mosquito nets
Travel: Karanja, a local guy, will shuttle us around in a minibus and eventually take us up to Nanyuki where we meet with our Maasai Warriors. These guys then take us up to Borana where we will hit the dirt roads in 4x4 land-cruisers - safari style!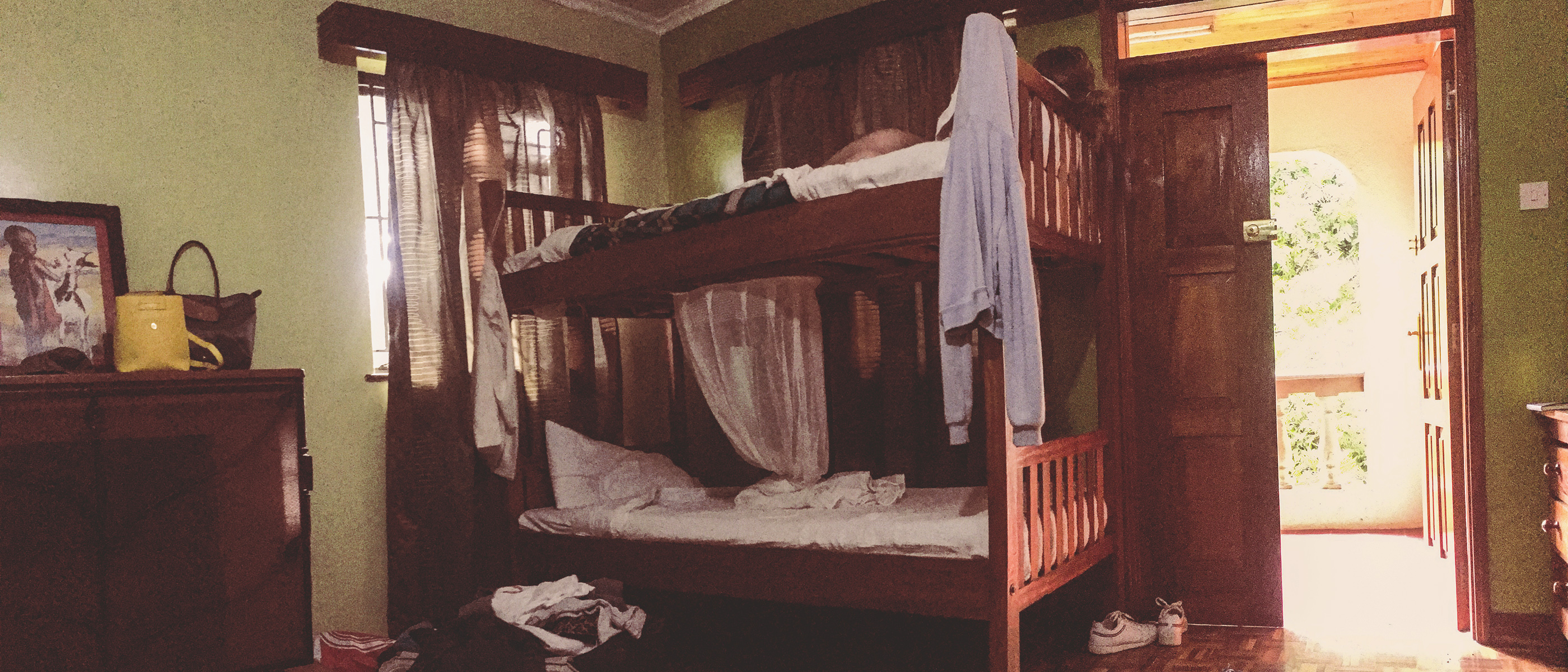 Fly-Camping on Borana
Fly-Camping is 'camping on-the-fly!'. This will be the most adventurous style of camping you have done, but also the most lux. There are two people per tent, I say 'tent', is it so spacious that you can easily stand up and move around. What's more, you have pillows, a mattress, full bed linen, towels, and zippable windows. You have an inner lining and an outer lining in your tent so the tent acts as a mosquito net. We really have thought of everything.
The Camp Team is at the heart of this experience. We have three male Maasai Warriors looking after us 24 hrs a day. You will meet Francis who is the chef, and he provides three absolutely delicious meals a day out of nowhere - it is unreal. For breakfast it's normal to have a platter of fruit, then pancakes with honey, and then eggs of your choice on toast. On our last trip Francis taught everyone who to make the best bread you will ever eat in your life. If you're particularly interested in cooking, you can help him further. We have two rangers with us at all times to look out for wildlife and protect our tents from cheeky Vervet monkeys!
There is a 'mess tent', which is a super spacious separate space for eating, chilling, taking a time-out. This is great if you want to get away from the crowd for a minute alone, although for most of the week people choose to sit around the fire to eat, relax and play under the Kenyan night sky. You can shower at any time under the shelter of Acacia trees while the sunshine streams through the branches.
Because we are camping, we keep all the beers in the river to keep them cool. Every night we go to the river, grab the drinks we want and bring them up to our sundowner spot. Nothing like a chilled beer and African sunset!
Length of Stay: 1 week
Amenities: A tent for two, mattress, pillows, stylish Maasai sheets and blankets, towels, mosquito protected tents, showers, security, a chef, sundowners, mess tent, hand wash basins
Travel: You'll mostly be exploring on foot for this week.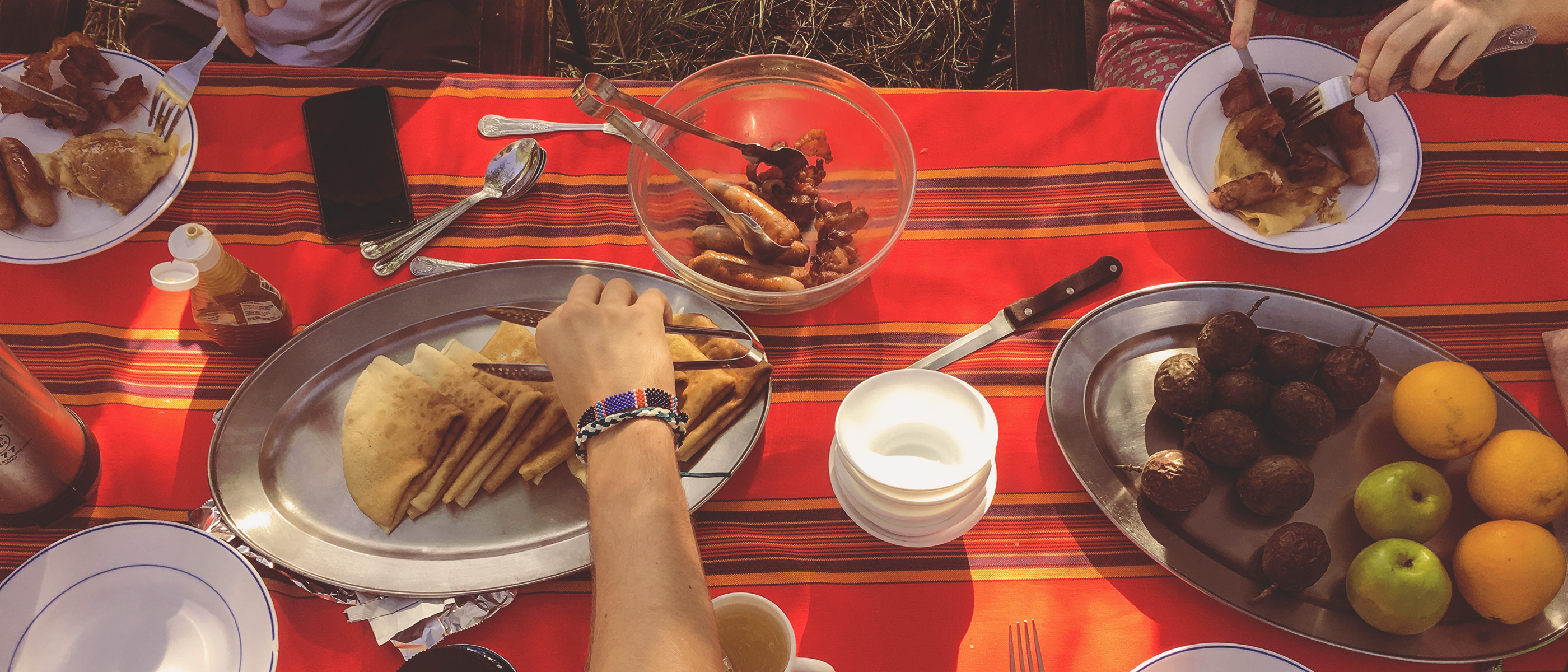 Camping at Lokusero
Next stop, The School! At this point, our Maasai family will move us to Lokusero School where we will replicate the same set-up inside their grounds. We still have the same team showing you a great time and keeping you safe, so you'll really get to know them.
I do feel inclined to forewarn you about the loos! They're not that bad at all but all loos are long-drops that are covered by a box with a proper loo seat on it - so we like to think of them more as thrones. There is no need to pop a squat or anything but it is a small cultural shift at first.
At Lokusero, we have hot-water bucket showers provided by the Maasai. Showers at this point have to be pretty quick before the bucket of water runs out. You will be showering with the most spectacular views, sometimes whilst wearing your sunglasses. Honestly, our shower-game at Culsans is on-point. Get ready for the most memorable showers of your life.
Length of Stay: 2 weeks
Amenities: A tent for two, mattress, pillows, stylish Maasai sheets and blankets, towels, mosquito protected tents, bucket showers, security, a chef, mess tent, hand wash basins
Travel: 4x4 land-cruisers to get to the school, when in the school grounds we are on foot.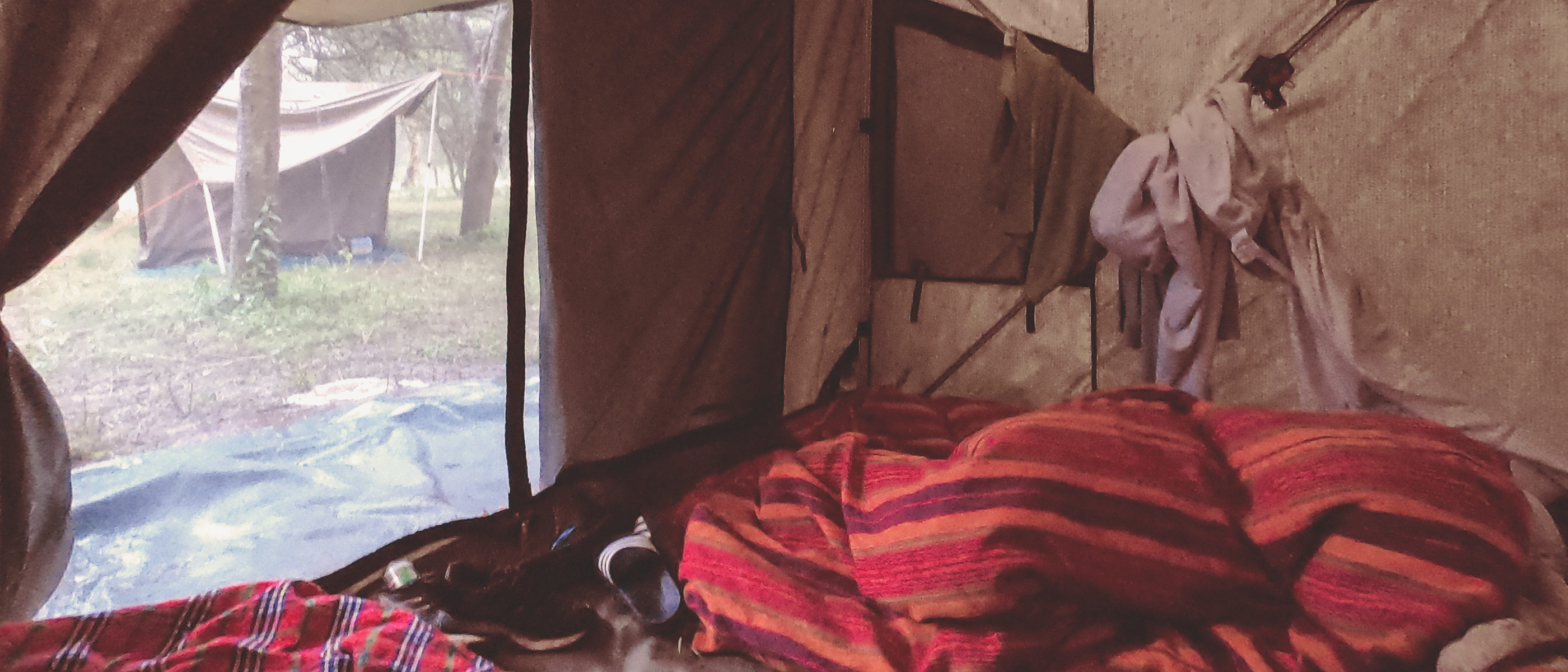 Il Ngwesi Lodge (aka Heaven-on-Earth)
Hello, luxury! After 3 weeks of camping you really have earnt your stay at Il Ngwesi Lodge. This really is heaven on earth and by far the most luxurious accomodation on the trip. No need to name names, but some serious celebs have stayed here. Every shared room has an en suite, there is no glass anywhere so you are naturally awoken each morning by the sounds of the bush. Everyone gets a four-poster bed (you're welcome) with beautiful mosquito nets that are fit for royalty.
The Il Ngwesi staff will turn down your room every night, sort out your mosquito nets, clear away any signs of naughty little monkeys from earlier in the day. Don't be surprised if you do make friends with a monkey or a hyrax in your room, we teach you the correct procedures for this.
Your ensuite bathroom is completely private and outdoors so you are showering under the stars at night which is a sight in itself. In the day you may find yourself showering with your sunglasses on watching elephants at the waterhole. This has to be one of the best spots for watching game.
Length of Stay: 1 week
Amenities: four-poster beds, outdoor en-suite showers, ensuite bathrooms, basically everything you can ever ask for, delicious food, onsite shop
Travel: Mainly on foot for bush walks with occasional 4x4 land-cruiser safari vehicles.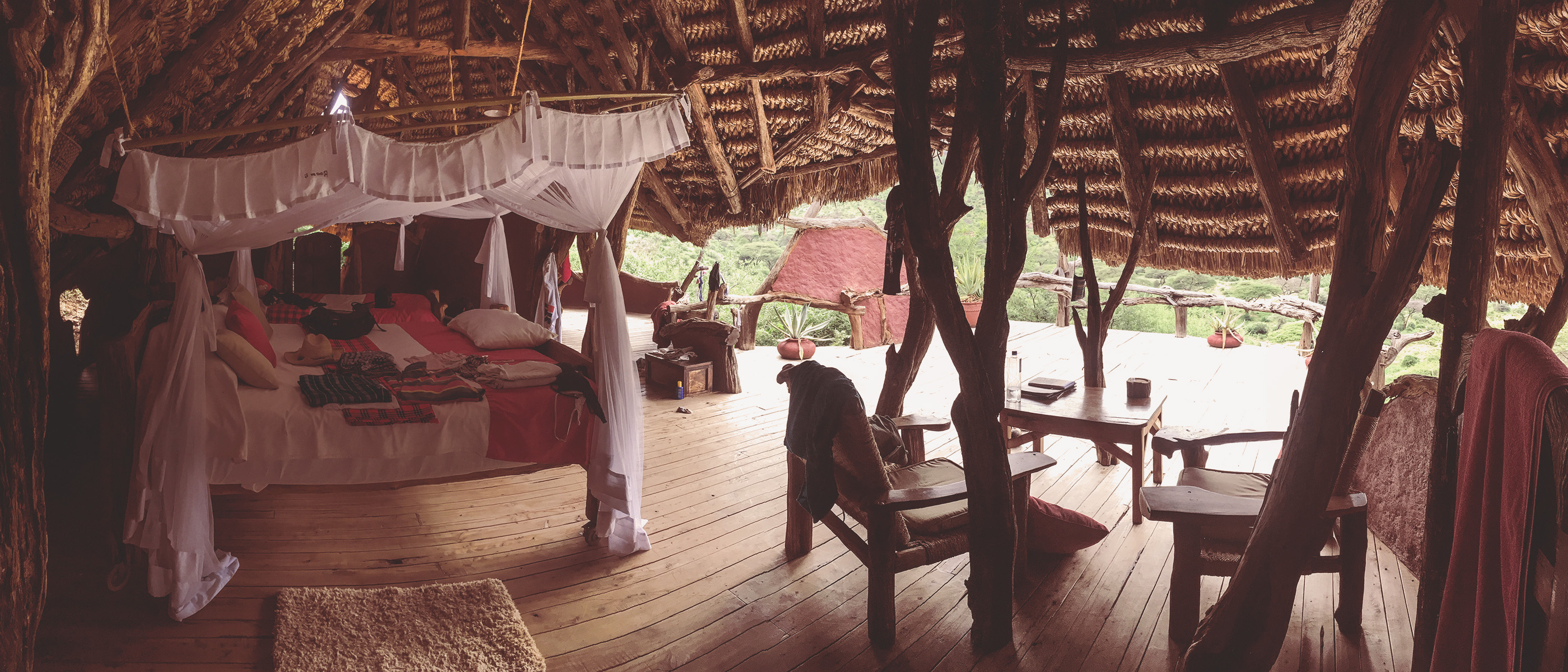 Next Stop, Mount Kenya
When hiking Mount Kenya, you will find yourself sleeping in professional tents, each of which is Mount Everest approved. These are smaller than the Culsans luxury you have acclimatised to by now, but as each day comes to a close you will be pretty worn out from hiking so you won't care. You have local Kenyans looking after you cooking the most amazing hot wholesome food, tea, hot chocolate, popcorn to keep the group in great spirits during the adventure of your life. You have a team of porters to entertain you, feed you and make sure you are comfortable. There is a mess-room tent to hang out in and the same toilet set up as at Borana and Lokusero. We are here to climb that mountain and feel totally immersed in our surroundings. You'll remember these moments forever.
Length of Stay: 3 nights
Ammendies: A slightly more cosy tent with a roll mat, all other equipment needed is highlighted in our packing list
Travel: On foot, of course! :-)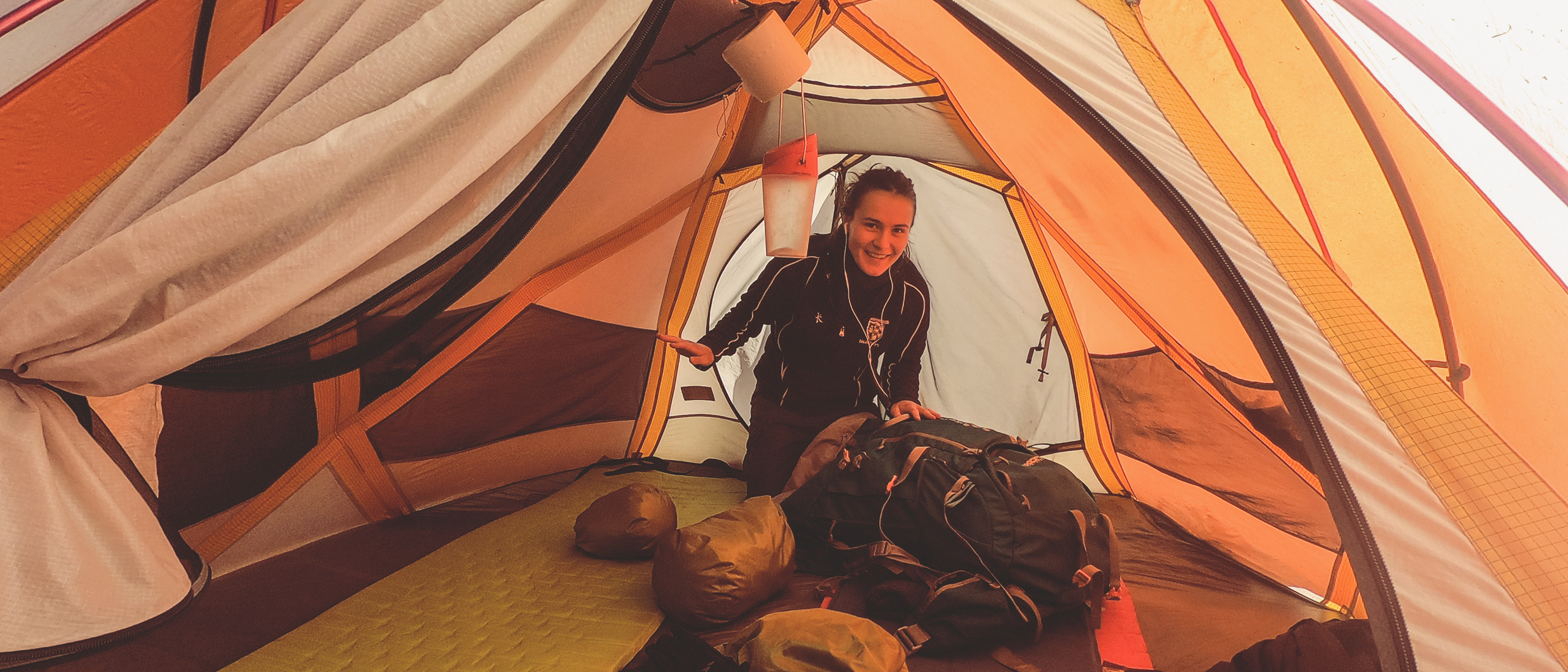 Next Stop, Nanyuki
Right in the centre of Nanyuki town, in the hustle and bustle. This is your experience of local town life. If you want to pop to the shops, go to a bar, play pool or experience local cuisine this is your chance. You are unlikely to bump into other tourists and travellers at this point, which is nice, it's what you are here for.
The hostel itself is really cool. It's an old prison with a lot of character, probably unlike anywhere you will have stayed before. All of our rooms are on the same floor, everybody has their own ensuite with a double bed, basin, window, a small desk, wifi, plug sockets, a shower, a proper loo. Everything you need, with no frills. This is a great time to plug back in for a bit, touch base with family and friends, and obviously post awe-inspiring pics on your Insta. This experience is very African, and very much appreciated after three days on Mount Kenya.
There is an on-site bar and restaurant, Kenyans LOVE football so there are lots of TV's about the place too. And, by the way, a very swanky new fish tank that the staff were very excited to show us this year.
Length of Stay: A few weekends here and there, throughout the trip
Amenities: double bed, mosquito net, ensuite with a shower, a small desk, wifi, plug sockets
Travel: Karanja (our friend from Nairobi) and his local team.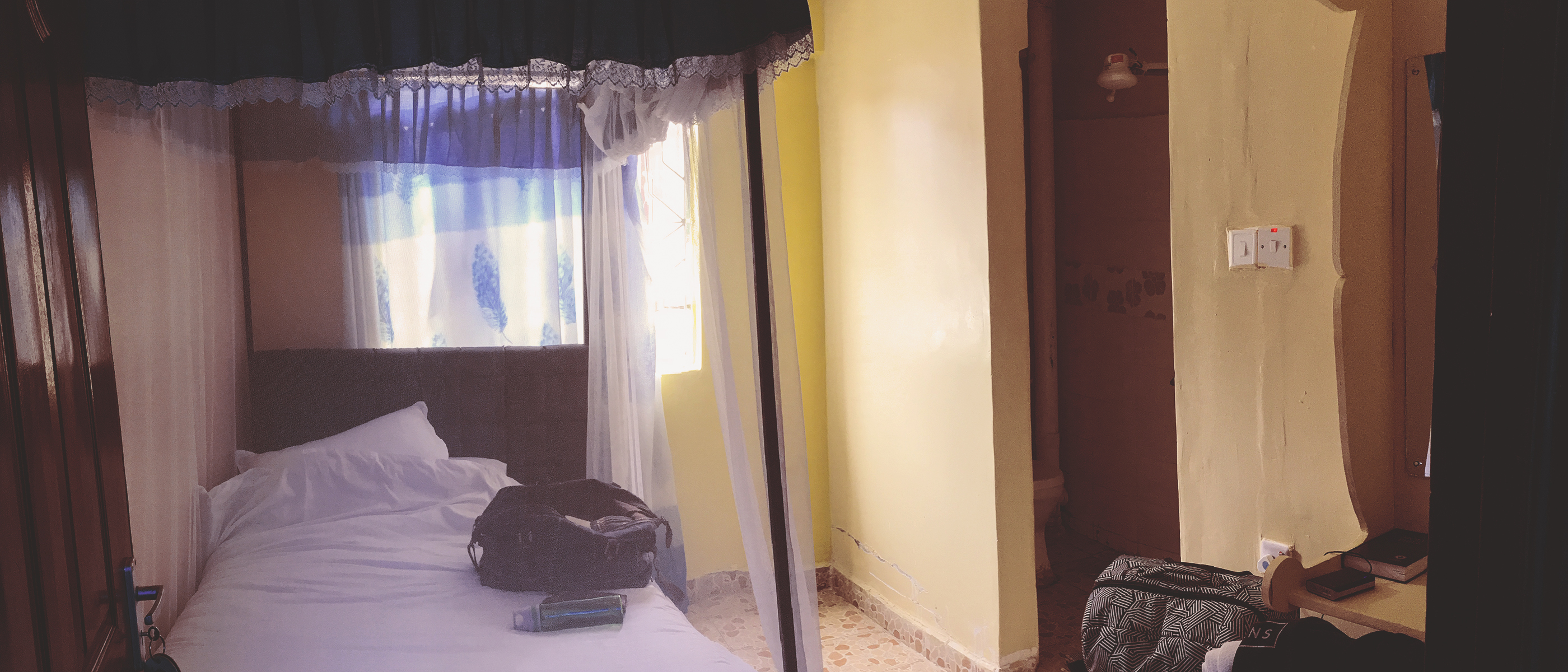 Ol Pejeta
This is a great set-up specifically created for volunteers and researchers. Everyone has their own room complete with a desk, wardrobe, mosquito net, lockable door. There are bathrooms, strong showers, hot water, lots of loos and basins. You will be comfortable here for the next two weeks.
The setting is gorgeous with a lot of garden space. On one side you will find a bonfire area and on the other there is a volleyball net, pingpong table and a bar. In the middle of all of this you will find trees, plants, tables to eat your meals and places to chill.
There is a main indoor dining area which is mainly used as a cinema room in the evenings. It is not uncommon to pull your curtains open in the morning and see a troop of baboons outside your window.
You will enjoy three hot meals a day served by local Ol Pejeta staff. They may not bake bread like Francis, but then again no one does! They are a great team who serve delicious food and are very friendly and helpful. You won't go hungry and they will be looking forward to meeting you.
Time: 2 weeks
Amenities: your own room with a bed, a desk, wardrobe, mosquito net, bathrooms, a volleyball net, pingpong table and on-site bar
Travel: 4x4 land-cruiser safari vehicles and the odd minibus.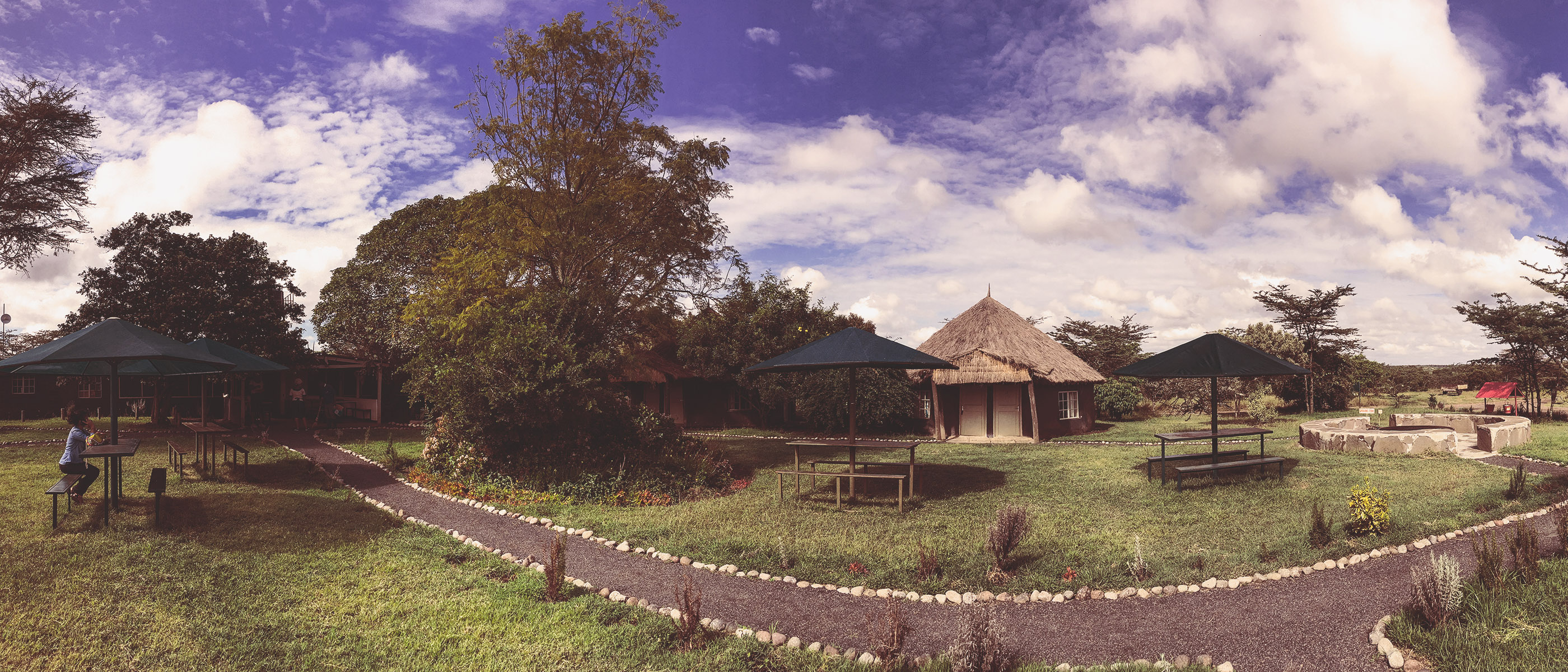 Finally, onto the beach!
You will stay in a guesthouse, where your eating and showering set-up is similar to Ol Pejeta; straight-forward, simple and comfortable. This is a more social set-up, all the boys share a dorm, all the girls share another. There is a really beautiful, perfect, beach bar. You will enjoy a sundowner with your toes in the sand, watching the stars come out to the sound of waves and local laughter.
After this, we are back to Nairobi to round-off your trip with a big night out.
Time: 1 week
Amenities: dorms, beach bar, showers
Travel: We get a train to Mombasa from Nairobi that goes through a National Park, this is an amazing journey. On arrival at Mombasa we then have a 1.5 hour transfer to a Kuruwitu, a secluded unspoilt paradise. Once there, we're on foot and in the water.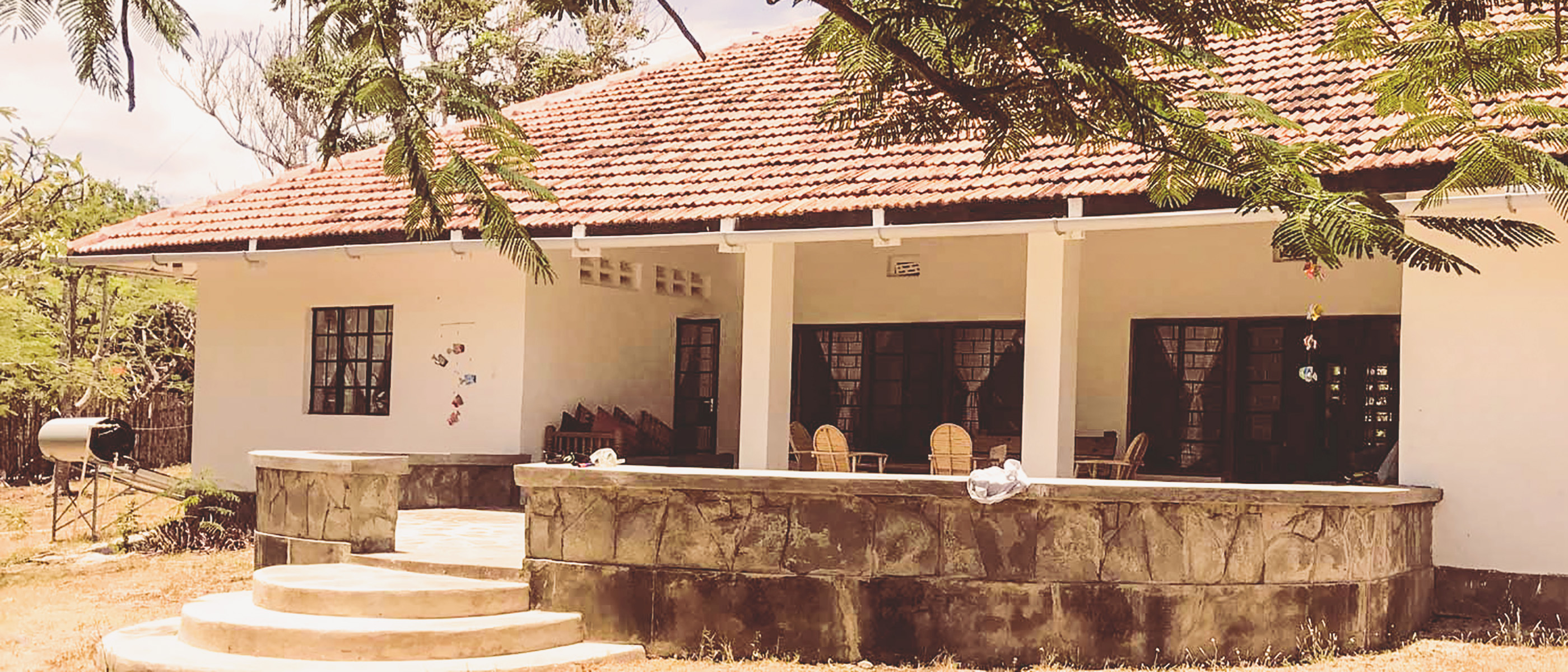 ---